GeethalSystem - Audit and Compliance Management Software to accredit, audit and automate quality processes


Creative Innovative Cost Effective

Geethal immigrated from Sri-Lanka to New Zealand in 1975 where he completed his education and graduated from the University of Canterbury with a Bachelor of Engineering (Mechanical) in 1981.
After graduating he worked as a Project Engineer and Systems Analyst for New Zealand Railways until 1986. He then joined BP Oil New Zealand to work as a Project Engineer for Aviation, LPG and Oil Installations and finished as Chief Engineer for New Zealand and Pacific regions.
In 1993 Geethal started his own Engineering Consultancy business - Geethal & Associates - where he worked with oil and electricity companies. He has also project managed various community building projects.
In 1998 Geethal decided to do what he really wanted to do - software development. And so Geethal Data Systems Limited - GDSL - was established. As a result various software applications for a range of clients both large and small were developed.
Our primary product GeethalSystem has evolved over about the past ten years of development time to the product today.
We are dedicated to the solutions that we design and support – a commitment highlighted by the long term relaionships with our customers, and the diversity and profile of the organisations that we support.
Samuel Fernando, BSc (Hons) Mathematics, DipGrad (Endorsed), PGDipTheol
Sam has been with GDSL for two and a half years. Sam is a Java and VB developer working primarily on internal development tools. Sam has previous experience in C++ working for a company that creates software and hardware for the medical sciences. He has also done some data analysis for the Royal New Zealand College of General Practitioners (RNZCGP), a client of GDSL.
Bev has 18 years experience as a Financial Management Systems Consultant. Working with clients from many different industries Bev worked on projects involving everything from User Requirements Definitions and Systems Implementations to training and support. Bev's consulting skills hold her in good stead at GDSL where for the past three years she has worked on various projects from user training and support, system documentation and resources to marketing and web site development projects.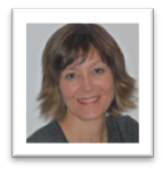 Karen Leask, BBS (Finance)
Karen has 20 years IT experience and has been with GDSL for 5 years. Karen's responsibilities Include system programming and development, database administration, computer and infrastructure support. Karen graduated, in the top five percent, with a BBS major in Finance and went on to work in the financial services industry where she excelled in roles including network administration and support, business analysis, programming and development, project management and database administration.
Richelle has an accounting background specialising in external reporting for taxation purposes. Richelle worked for one of the 'Top 5' International Accounting Firms and a local Chartered Accountancy Firm - a total of over 10 years experience. She has been with GDSL for one year and is responsible for the financial and administrative aspects of the company. With the capability to wear many hats, she often undertakes other essential project work which benefits from her blend of technical and business expertise.
Richelle McConkey, BBS (Accountancy)
Geethal Fernando, BE (Mech), MIPENZ